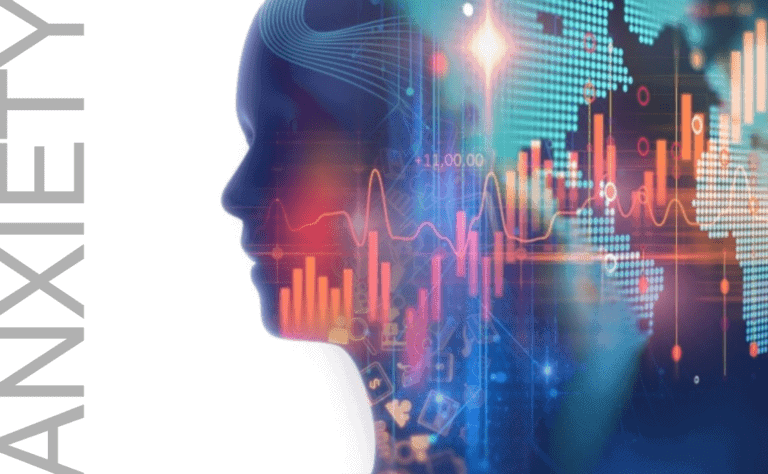 Have you ever been afraid to pull the trigger on a trade, or felt afraid to trade altogether? It's called "trading anxiety" and it affects most traders at some point. Having a healthy respect for the market is one thing, but having fear related to our trading can cause bigger than life issues.
At Trade Indicators we are very fortunate to have on staff a Doctor of Psychology and she certainly is an expert in understanding stress and anxiety with traders. We have often chatted about the stress and anxiety that comes from trading.
Dr. Winton states, "there are two areas where our emotions and anxiety can rise during trading. They are either from our negative thoughts that have been pounded into us over time and have formed a shame grid, or the other is a chemical reaction that can never be halted but can be brought under control".
What Is The Chemical Reaction?
It is "Cortisol" and what is it? Think of cortisol as nature's built-in alarm system. It's your body's main stress hormone. It works with certain parts of your brain to control your mood, motivation, and fear.
How Does It Work?
Your hypothalamus and pituitary gland are both located in your brain and can sense if your blood contains the right level of cortisol. If the level is too low, your brain adjusts the amount of hormones it makes. Your adrenal glands pick up on these signals. Then, they fine-tune the amount of cortisol they release.
Cortisol receptors which are in most cells in your body receive and use the hormone in different ways. Your needs will differ from day to day. For instance, when your body is on high alert from too much trading stress, cortisol can alter or shut down functions that get in the way. Sometimes, your cortisol levels can get out of whack.
Too Much Trading Stress
After the pressure or danger has passed, your cortisol level should calm down. Your heart, blood pressure, and other body systems will get back to normal. But, what if you're under constant stress from trading? The alarm button stays on?
Here is what can become affected with the release of too much cortisol:
Weight gain
Anxiety & Depression
Heart Disease
Memory & Concentration issues
Problems with digestion
Trouble sleeping
Thus, the reason to take steps to avoid a heightened increase of cortisol due to trading stress and anxiety.
Trading stress management includes:
Eating a healthy diet and getting regular exercise and plenty of sleep
Practicing relaxation techniques such as trying yoga, practicing deep breathing, getting a massage or learning to meditate
Taking time for hobbies, such as reading a book or listening to music
Fostering healthy friendships
Having a sense of humor
Volunteering in your community
Seeking professional counseling when needed
Stepping away from your trading when you are incurring too many losses
The reward for learning to manage stress is peace of mind and perhaps a longer, healthier life, not to mention a more profitable approach to your trading.
HAPPY TRADING!
* Cortisol information from https://www.webmd.com/a-to-z-guides/what-is-cortisol